ITEM NUMBER ID1900

FABULOUS 19th C. FRENCH ROCOCO STYLE DINING TABLE

This fabulous 19th century French rococo style dining table is in solid oak with a lime washed finish.
There is a curved top with fine hand carved detail including shells and leaves and further hand carving
to the elegantly shaped legs with 'escargot' feet.
This is a very heavy, wonderful quality dining table in superb condition with a few minor knocks
commensurate with its age. Will seat approx 4 - 6 people.
Please note the table will extend to be 15ft long but there are currently no additional leaves.
We could commission these to be made to match if required.

Measures 29 inches (74cms) tall x 60inches (153cms) wide
x 45 inches (115cms) long not extended 15ft when extended.
The height from the floor to the skirt is 60cms

Contribution towards delivery within mainland England and Wales £79.
We aim to deliver within 28 days of receipt of payment.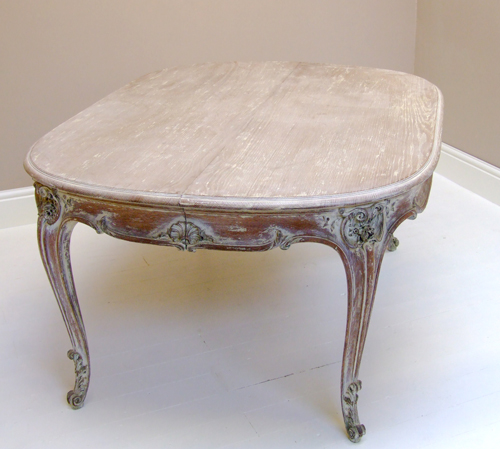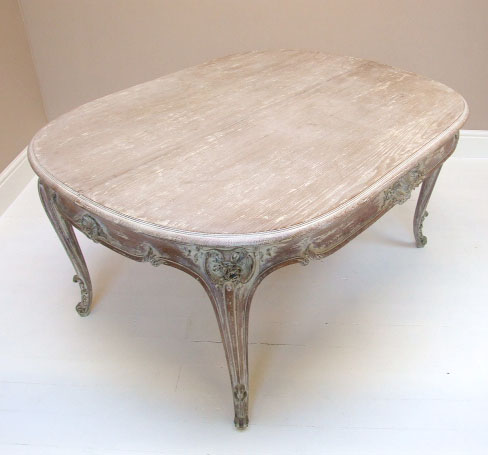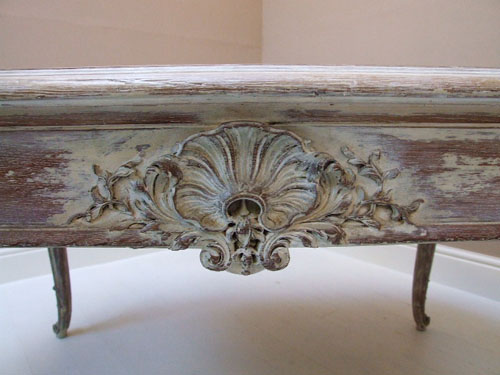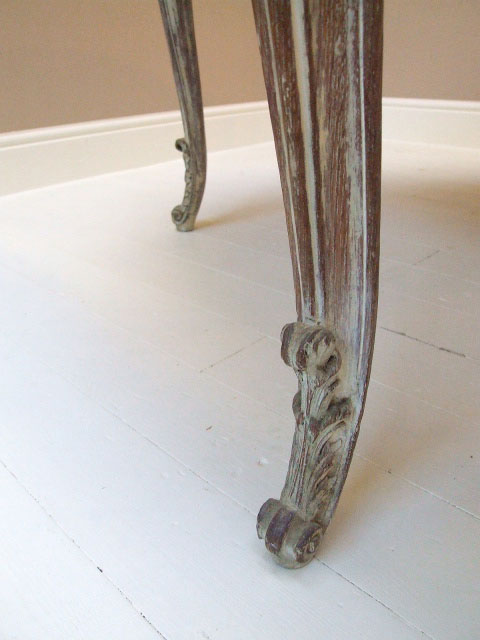 The picture below shows one half of the extended table.